Another Housewife, Another Prison Sentence
It's amazing what money, fame and power do to people. We see it everyday in us all and then we see it on T.V. 
The perfect saying to this debacle would be to Teresa and Joe, you should never let your mouth write checks that your ass can't cash. 
For years you've seen her flip a table, yell as loud as possible over people and accusations against her bad mouthing her brother, sister-in-law and friends. She even pushed @Andy Cohen, one of the shows creators and Watch What Happens Live host at a reunion show. This woman had no end in sight. 
She was writing cookbooks acting like an Italian Martha Stewart but in reality she was mean, nasty and a girl's worst friend. I feel sorry for Teresa and her kids because you can tell on this season 6 of RHONJ, Teresa has dramatically changed. She doesn't want to be involved with any of the chatty kathy drama and has been choosing to stay home with her daughters instead.
In a recent episode you see how she and Joe are talking about selling the house to find something smaller that's more accommodating to their new lifestyle. I admire this Teresa and I think most people like myself who disliked her sincerely because of her actions will look at her differently now. 
America is known for giving a people second chance and reality t.v. is no different. Let's hope that Teresa moves forward, will grow to be a better person, and as time goes by she will see (more of) the errors in her ways.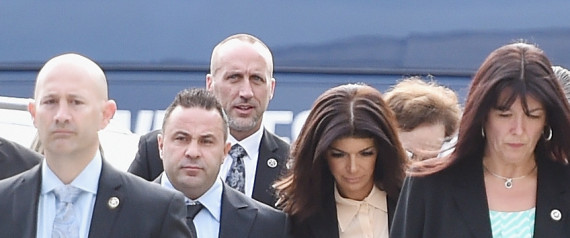 @huffpost article: Teresa Giudice's Husband Joe Sentenced To Over Three Years Prison Time